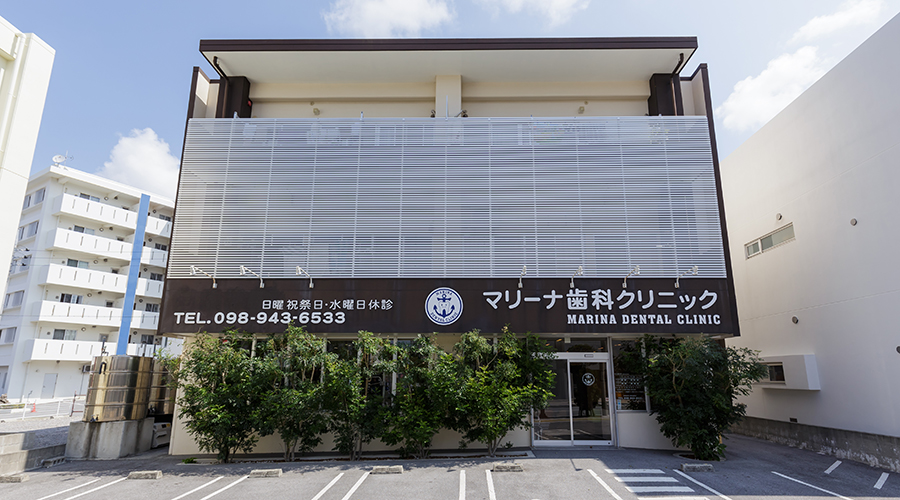 ENGLISH-SPEAKING DENTIST AND STAFF AVAILABLE
Information
Registered TRICARE provider for Active-Duty family members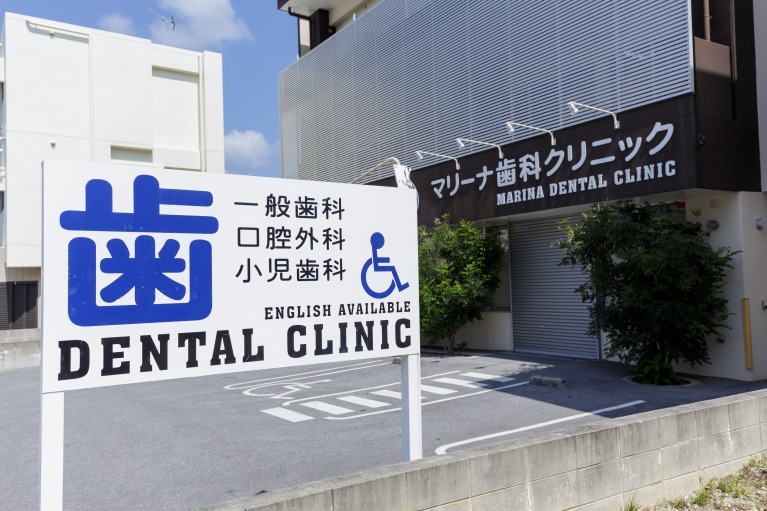 We are TRICARE preferred provider.
If you have TRICARE insurance and wish to use it, please let us know when you make an appointment.
Quality care & Patient comfort
Marina dental clinic focused on your oral health, in a comfortable, caring environment. We do what is best for our patients.
Our practice is committed to providing you and your family with safe, gentle dental care. We understand that our patients may feel anxious about visiting the dentist, and our thoughtful dentists and staff put forth an extra effort to make sure that you are comfortable and happy during your first appointment and every time you visit our practice.
We're accepting new patients, Make an appointment
To request an appointment, please send us below email address and we will get in touch with you shortly to confirm.
Please note that your appointment day and time is not guaranteed until confirmed.
email:marina58dental@yahoo.co.jp
Location
Rubia 1F 5-3-5 Mashiki Ginowan Okinawa
Hours
| | Mon | Tue | Wed | Thu | Fri | Sat | Sun |
| --- | --- | --- | --- | --- | --- | --- | --- |
| 9:00~12:00 | ● | ● | / | ● | ● | ● | / |
| 13:30~18:00 | ● | ● | / | ● | ● | ● | / |
Holiday
Sunday & Wednesday & National Holidays
Phone
098-943-6533
Fax
098-943-6538
Email
Map
Doctor Chitose Murata Profile
1996
Graduated from the Nippon Dental University
1996-2000
Work at Yokohama City University Hospital Dept of Oral Surgery
2000-2007
Work at St.Luke`s International Hospital
2007-2011
Work at Furugen Dental Clinic Okinawa
2012
Marina Dental Clinic opened in Ginowan Okinawa
Dental Services
General Dentistry, Oral Surgery, Root Canals
Price
| check & cleaning | $ |
| --- | --- |
| Check-Ups | 60 |
| Teeth cleaning | 78 |
| cleaning& Fluoride for kids | 58 |
| dental sealant | 16 |
| X-ray exam (small) | 16 |
| X-ray exam (Panoramic) | 90 |
| filling | $ |
| White Tooth-colored composite resin filling | 118 |
| preparation for Inlay filling | 24 |
| Inlay (cast-metal) filling for premolar | 84 |
| Inlay (cast-metal) filling for molar | 96 |
| Inlay (Porcelain:ceramic) filling | 364 |
| root canals treatment | $ |
| Initial treatment for root canals (single root) | 82 |
| Initial treatment for root canals (multiple roots) | 158〜238 |
| root canals treatment (single root) | 12 |
| root canals treatment (multiple roots) | 24〜36 |
| root canals filling (single root) | 32 |
| root canals filling (multiple roots) | 32〜96 |
| core (single root) | 28 |
| core(multiple roots) | 32 |
| capping &denture | $ |
| preparation for crown : vital frontal teeth | 106 |
| preparation for crown : non-vital frontal teeth | 86 |
| preparation for crown : vital molar | 46 |
| preparation for crown : non-vital molar | 32 |
| impression | 8 |
| single crown (Porcelain:ceramic) | 790 |
| single crown (front: plastic resin combi+metal ) | 242 |
| single crown (premolar:Full cast metal) | 188 |
| single crown (molar:Full cast metal) | 214 |
| single crown (Hybrid resi:n: CAD/CAM) | 242 |
| bridges (multiple crowns) | 350~ |
| denture | 200~ |
| oral surgery | $ |
| extractions | 76~168 |
| medication : antibiotics | 10~ |
| medication : pain killer | 6~ |
| medication : Isodin | 2 |
| other treatments | $ |
| tooth whitening | 200 |
| bite plate | 98 |